Andorra is a tiny principality, lost in the eastern Pyrenees between much more impressive neighbors - France and Spain. Despite its modest size, Andorra attracts many tourists.
First of all, everyone who is not indifferent to alpine skiing comes here with pleasure. There are many trails, gentle and dizzying slopes, excellent conditions for ski holidays. In addition, Andorra attracts with holidays in the mountains, surrounded by magnificent and almost untouched nature.
The advantages of the Principality include a European-style high level of service, a well-developed tourist infrastructure. At the same time, rest in Andorra will cost an order of magnitude cheaper than in other European ski resorts. There is also a duty-free zone in the principality, so you can go here just for shopping.
What you should definitely do in Andorra is to master one of the winter sports, sit in a bar on a mountain slope, visit local museums and shopping centers, buy souvenirs, such as cigars or ski equipment at competitive prices, relax in one of the spa resorts .
What to see in Andorra?
The most interesting and beautiful places, photos and a brief description.
Lake Egnolasters
Lake Engolasters is located near the town of Encamp, at an altitude of about 1.6 thousand meters above sea level. A special tourist route has been laid to it, however, some prefer to climb the steep slopes, watching the picturesque surroundings. There is a picturesque church nearby, so a walk along the banks will bring great pleasure. In addition, you can ride the local cable car to see the entire lake valley from above.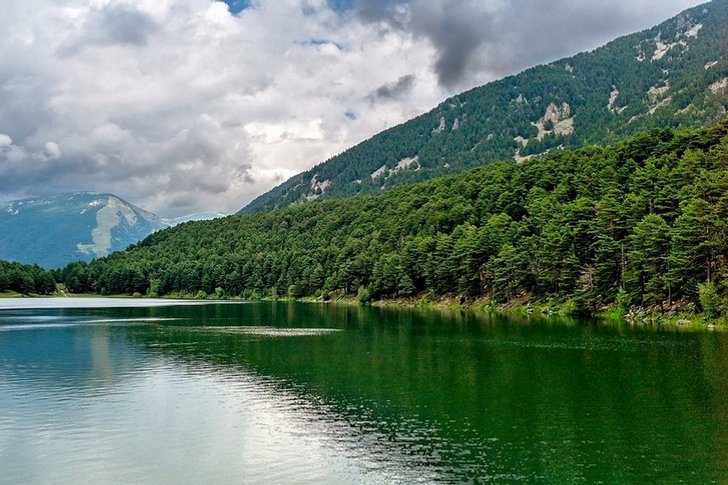 Tobacco Museum
This unusual museum is located in the seventh district of Andorra, at an altitude of 909 meters above sea level. It is here that the best cigars in all of Europe are made in small factories and plants. The Tobacco Museum was opened in 1999; it contains a collection of everything related to the path of tobacco from a plantation to a smoker. In the museum, you can get acquainted with ancient equipment, tools, hand-made cigars, as well as taste one or another sample right on the terrace.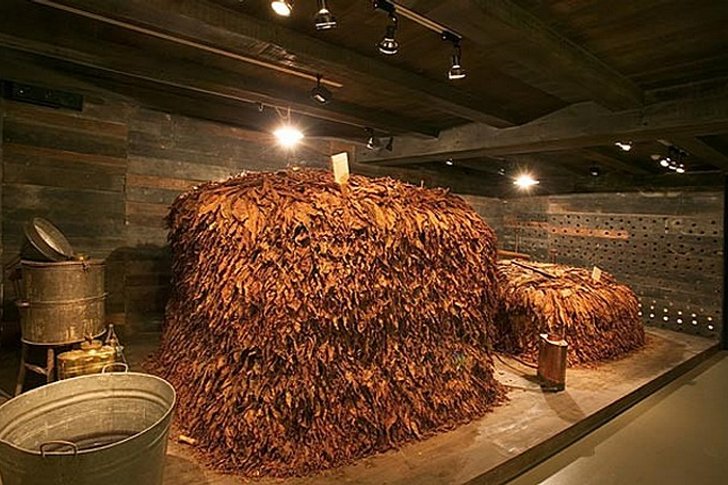 Incles Valley
This is the most picturesque place in the entire Principality of Andorra, green, surrounded by mountains and at the same time carefully arranged by human hands. A road stretches along the Incles Valley, along which many cozy hotels and shops await tourists. There are also ski resorts here. A mountain river roars along the valley, on the banks of which there are picnic areas for the convenience of travelers. Already the trip along the central road of Incles will bring a lot of pleasure, and even more so walking.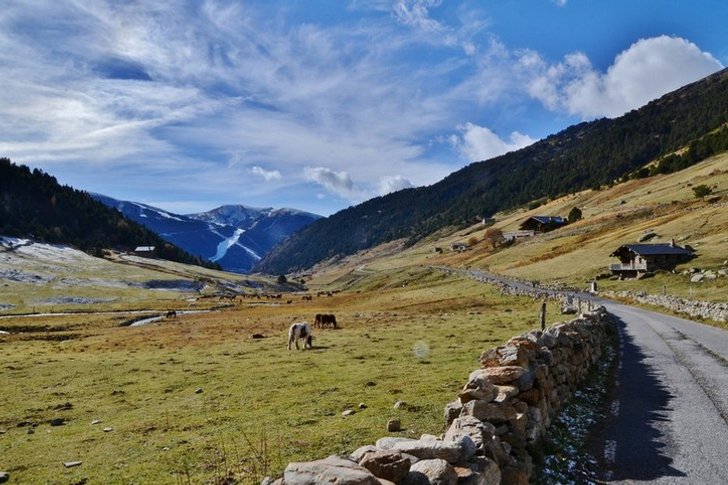 Church of Santa Coloma
Once in Andorra la Velle, one cannot fail to notice this outstanding building, much more like a powerful tower or fortress than a temple. Meanwhile, Santa Coloma is indeed a church, though devoid of luxury or deliberate pretentiousness. Built in the 10th century and retaining its original appearance to this day, the church has remained a striking example of pre-Romanesque architecture. The church is still operating, attracting tourists with its peculiar beauty and ancient history.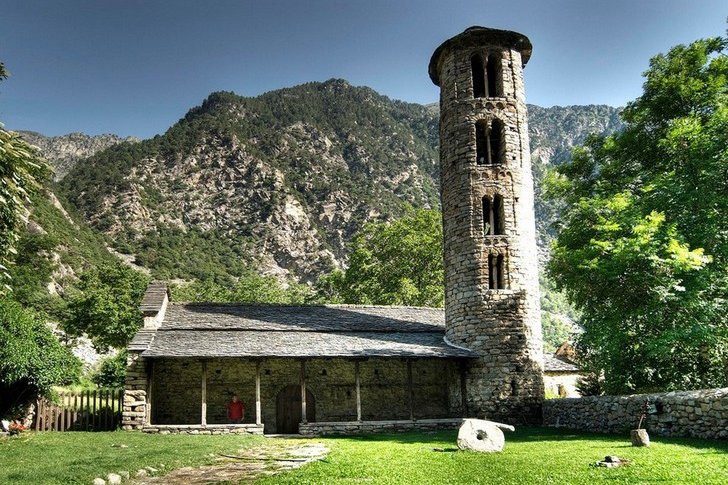 Church of Saint John
The church of St. John was built in the Romanesque style in the form of a powerful tower, located in one of the most beautiful corners of Andorra - on the outskirts of Canillo. It is believed that the temple was built in the XI-XII centuries. It features a Lombard-style bell tower, porticoes, remnants of magnificent stucco work and a rectangular nave. A visit to the Church of St. John is usually included in the route of Andorra bus tours, as it is located just in the way of other interesting sights.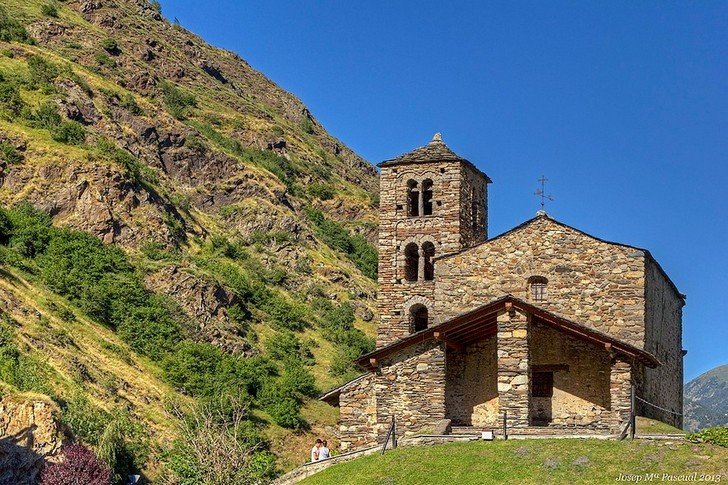 Casa de la Val Museum
In fact, this is the building of the old parliament of the city, where many antiques have been preserved that tell about the history of Andorra. In the Casa de la Val museum, tourists can see the hall where the council met, visit a truly medieval kitchen and a guest room. In general, the decoration of this fortress cannot be called lush or too bright, however, it is interesting precisely for its history. In addition, the Postal Museum operates here, and the church of San Ermengol occupies the first floor.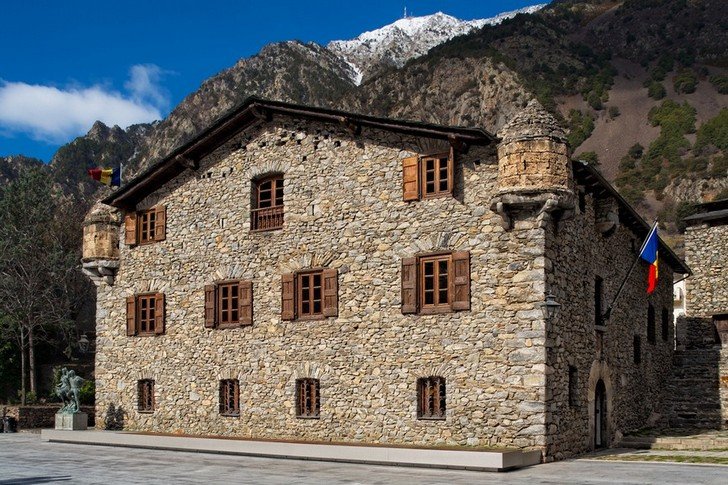 Ski resort Soldeu
The resort of Soldeu is connected by a network of slopes and lifts with two more resorts - El Tarter and Canillo. This opens up extensive opportunities for travelers to visit many interesting places and move freely between individual zones. In addition, Soldeu is located near the capital of Andorra, so it is very accessible from a geographical point of view. It is recommended to visit the resort from December to April.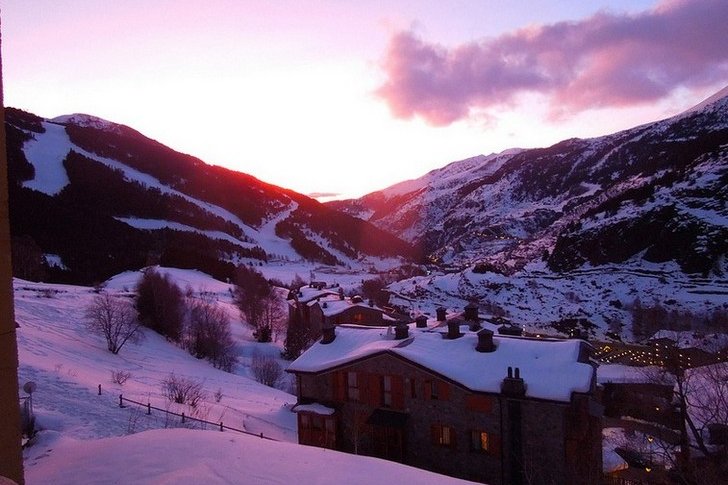 Vallnord Arinsal
This is a ski resort located near the villages of the same name, beautifully spread out on the mountain slopes. Vallnord Arinsal began to develop relatively recently, but is already popular. All tracks and sections are divided into sectors - for families, for children, for all ages, for experienced skiers. Although, it should be recognized that Vallnord Arinsal is preferred by beginners - all conditions are created for them here.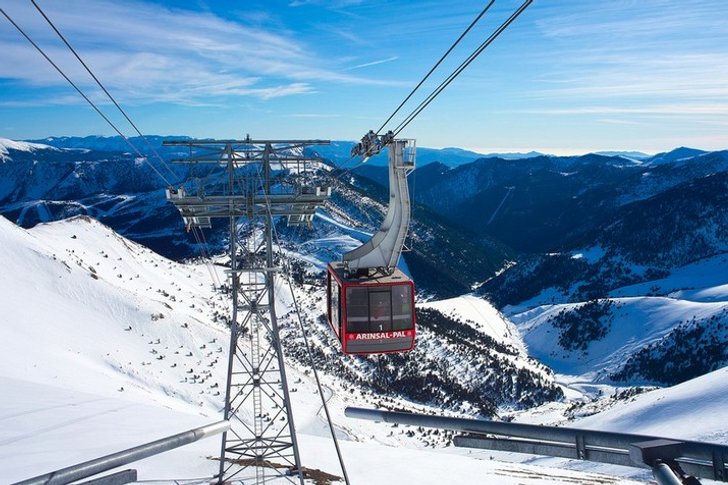 Spa Caldea
This thermal wellness center can be called unique and designed for unique relaxation, regeneration and relaxation. Caldea is the largest center of thermal waters in Europe! Here you can spend time not only alone, but also with the whole family, arrange a romantic evening. The territory of the center is 600 squares with pools of various depths, rocks, cascades, waterfalls, a water park, jacuzzis and showers. The thermal waters of Caldea have many healing properties.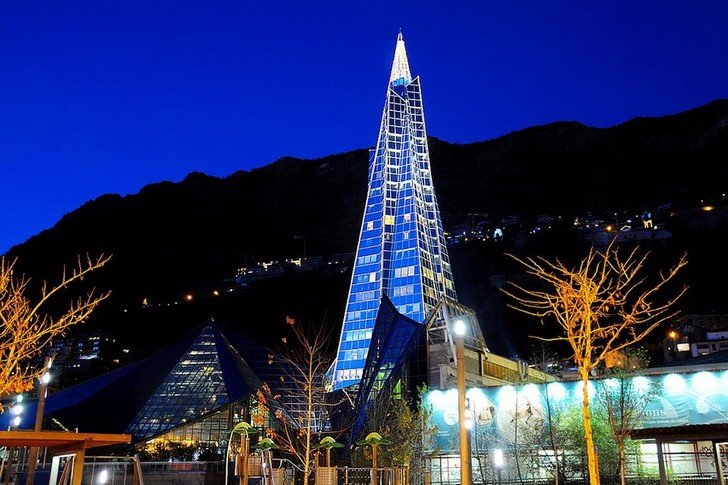 Ski resort Grandvalira
This resort is the most prestigious, iconic and largest ski area in Andorra. This includes several small resorts at once, united by a network of slopes and lifts. Grandvalira has been operating since 1956, and is still actively developing. The resort offers excellent conditions for recreation for everyone - professionals and first-time skiers, couples with babies and young lovers. For children, by the way, there is a special snow kindergarten.