Vityazevo is a comfortable and pretty resort located a few kilometers from Anapa. Due to the fact that an impressive part of the population consists of Russified Pontic Greeks, local architecture and sights make you remember the blessed land of Hellas. For tourists, this is a real paradise - sandy beaches, a rapidly warming sea (although it is periodically overgrown with algae - such a specificity) and a lot of entertainment.
Local sanatoriums specialize in mud treatment - fortunately, there are enough of them in the surrounding estuaries, and many hotels are family-oriented. Vityazevo, like Anapa, can be classified as a children's resort due to the favorable conditions for the smallest travelers.
What to see and where to go in Vityazevo?
The most interesting and beautiful places for walking. Photos and a short description.
"Paralia"
The main walking street Vityazevo, 1 km long, is a kind of alternative to the embankment and the center of resort life. The boulevard is built up with cafes and canteens, filled with souvenir shops and small shops. Some of its places are decorated in a characteristic ancient Greek style - statues of gods look at vacationers everywhere, and the entrance is decorated with an impressive colonnade. Nearby is the amusement park "Byzantium".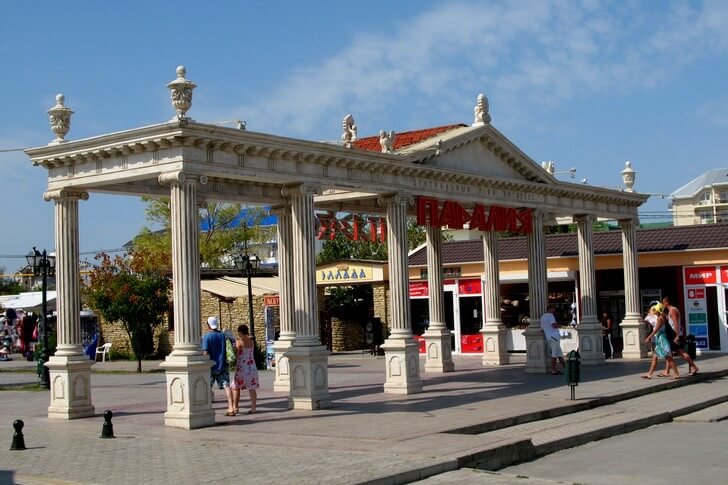 The beaches of Vityazevo
The first thing to note is that all the beaches of Vityazevo are covered with soft yellow sand, which is invaluable for families with children and tourists who do not want to skin their feet on pebbles and boulders. They stretch for 3 km, reaching a width of 300 meters. Equipped and the most comfortable swimming areas can be found at sanatoriums and hotels, right behind the village begins a strip of wild beaches, where there are much fewer people.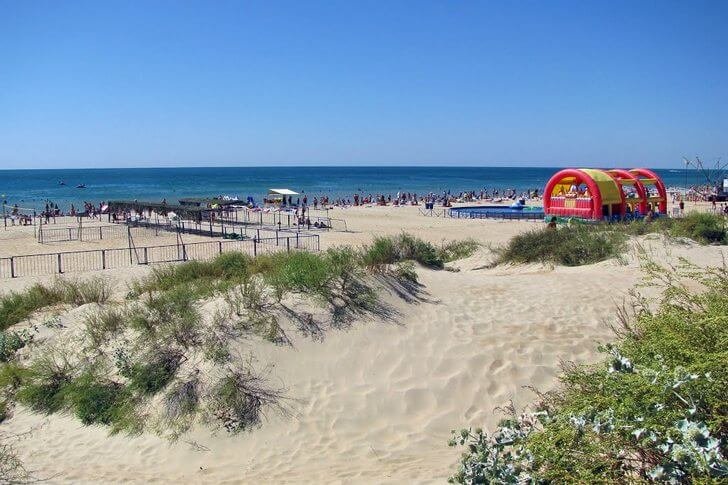 Aquapark "Olympia"
The water amusement park is decorated in the Greek style: the zones have the names of the gods of Olympus, the attractions speak for themselves - "Gorgon Medusa", "Prometheus Flame", "Minotaur's Labyrinth", "Descent into Tartarus". For children, there is an absolutely stunning town with long slides and high slopes, where you can frolic and meet a mermaid.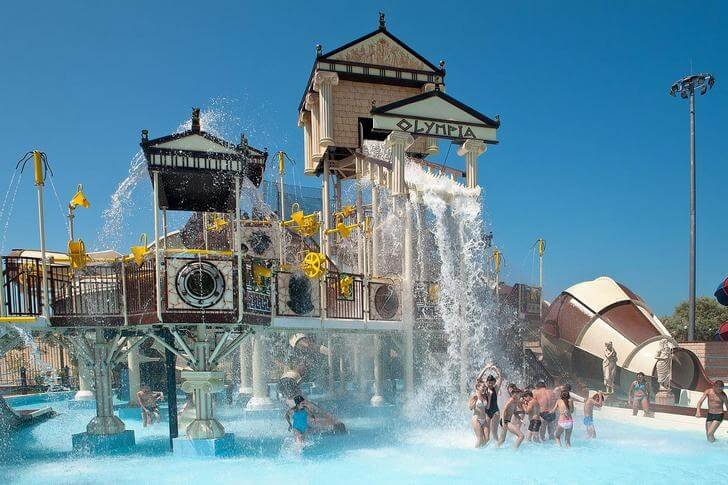 Amusement park "Byzantium"
Where can you go with your children after a day spent on the beach under the gentle rays of the sun? Of course, to "Byzantium", where all the conditions for an interesting and fun pastime are created. There is simply an incredible number of rides here - classic, extreme, ultra-modern and familiar to everyone since childhood, forcing you to immerse yourself in nostalgic memories.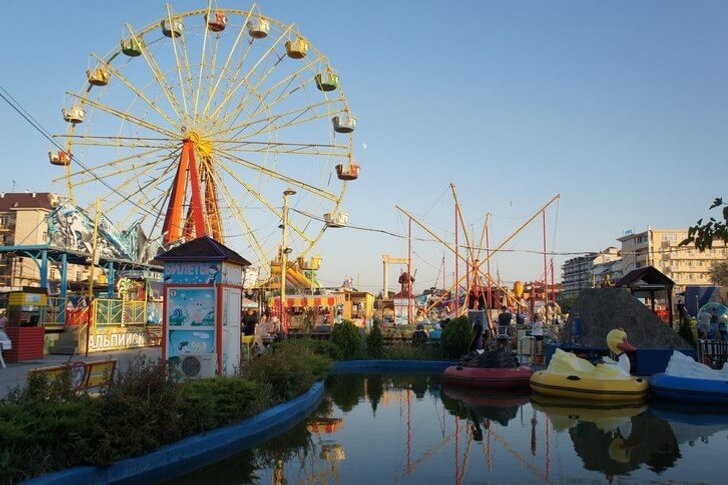 Dolphinarium
The presence of a dolphinarium at a seaside resort is a certain sign of quality and a signal for tourists: you definitely won't be bored here - funny marine inhabitants will amuse even the most gloomy visitor with their tricks. Black Sea bottlenose dolphins, fur seals and lions take part in the performances. And, of course, a standard set of services is available to everyone: photos with dolphins and healing sessions of dolphin therapy.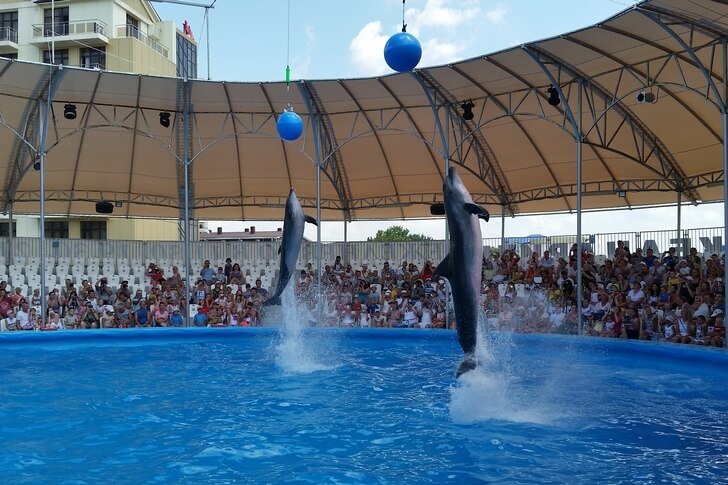 Old Greek Winery
A modern winery founded by Russian Greek V. Aslanidis, who decided to cultivate Riesling and Cabernet Sauvignon grape varieties and produce wines under his own brand. He founded his farm on the site of an old cellar from the middle of the 19th century, where during the war people hid from bombardments. You can visit the estate as part of a special tour, of course, with a tasting of drinks.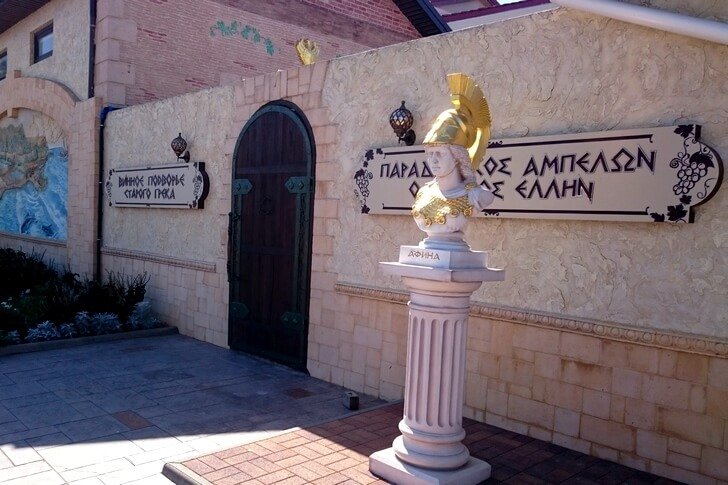 Church of St. George the Victorious
The modern building was erected in 2011 with the money of the Greek community on the site of the very first chapel in Vityazevo (it was founded by the first Pontic Greek settlers in the 1820s). The temple was built in a rather laconic architectural style, more in line with traditional Russian architecture with golden domes and without a hint of Byzantine - which is strange, given whose funds it was built.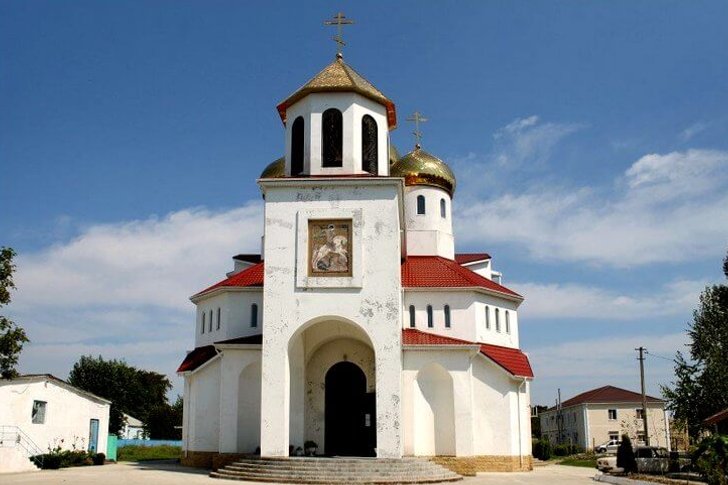 "Odessa City Council"
A Soviet dry-cargo ship that actively took part in the Great Patriotic War, and now rests on the seabed. It sank in 1941-42 as a result of aerial bombardment or torpedo attack. The ship is located about 300 meters from the shore at a depth of 5-6 meters, you can see it only if you dive with scuba gear. A visit to the "Odessa City Council" is one of the main attractions for divers.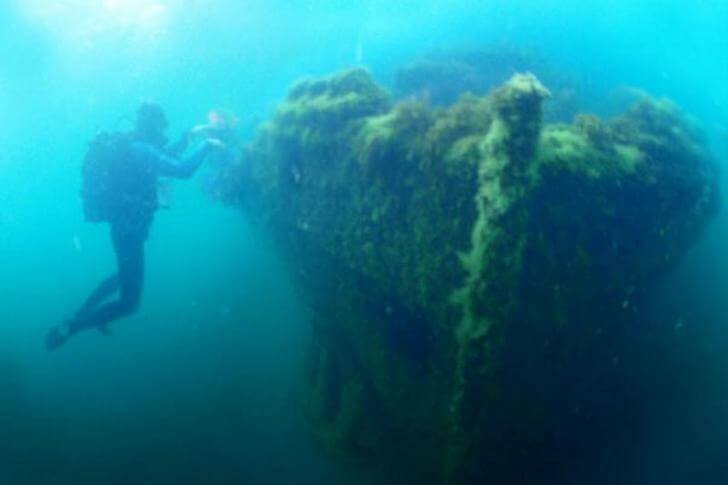 Vityazevsky Estuary
One of the estuaries of the Taman Peninsula, separated from the sea by a narrow sandy spit. It is a fairly large lake, stretching for 16.5 km. with a total area of ​​65 km² (in summer it is noticeably reduced due to drying out). During storms, the water reserves of the liman are replenished, and salty moisture also penetrates here from the Black Sea through the soil, so the reservoir is not threatened with disappearance in the near future.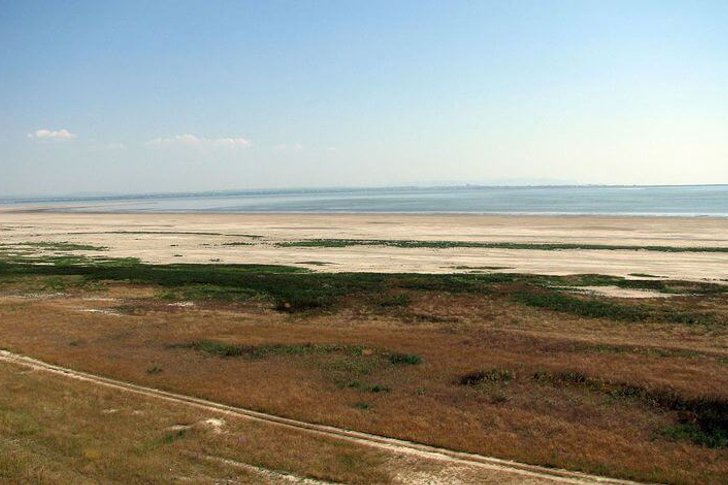 Bugaz Spit
A strip of land 12 km long, covered with sand, shell rock and small pebbles. It is considered an excellent place for wild recreation and kitesurfing (there are even schools teaching this sport). From a bird's eye view, the place has an absolutely stunning view - a narrow white strip separating the dark waters of the Bugaz estuary and the bright expanse of the Black Sea.